I knew that it had been a while since I had written a Weekend Wishlist but I was shocked when I looked back and saw that the last one I wrote was over a year ago!
Anyway this week I've been having a bad case of the post holiday blues. My holiday is over, I've got no more leave left to take, the overdraft is well and truly done in and so the only pleasure left is to make a wish list! So here are a few things that have caught my eye this week!
REN Moroccan Rose Gold Glow Perfect Dry Oil 
I think that I must be addicted to the Moroccan vibe! I've promised myself that I'd try some REN products soon and with my skin actually having some colour (despite staying in the shade with factor 50 on for most of the time) I;d like to give it some more exposure. So it makes sense to keep it moisturised and looking good. I reckon this would be just the ticket!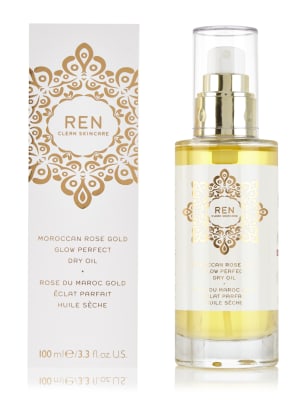 They say:
"An exquisite dry oil that leaves skin glowingly soft, nourished and healthy. Formulated with precious plant oils and actives, it deeply hydrates, conditions and protects while giving the skin a silky sheen."
If you're feeling the need too it's £26.00 here.
LEIGHTON DENNY Welcome To The Funfair
I'm a sucker for Leighton Denny nail products. This high performance range is available in 7 shades. My favourite with a summer tan is this cool blue shade is Love on the Carousel.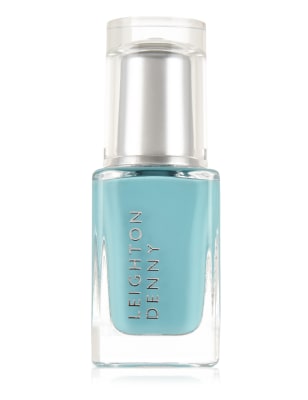 Other shades include a glossy, dazzling indigo shimmer, a bright candy floss pink, a show stopping neon orange and a delicately sweet bright pastel peach. Each costs £11.00 here.
I've really really really wanted one of, no all off, these shadows for a long time, more than a year but I keep telling myself that 50 something eyelids just can't do metallic shimmer. Well I don't care, firstly this is a wishlist so I can add anything I like and secondly if I could ever get away with metallic shimmer it's now with my hint of a tan.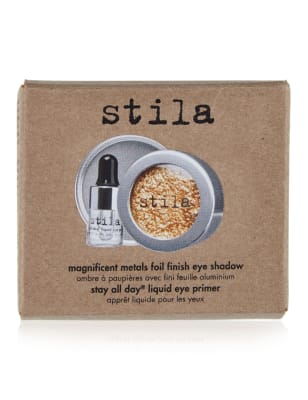 This gold shade Comex Gold is my first choice but it comes in 6 beautiful foil shades. They say:
"This runway inspired assortment of high volume metallic, foil finish eye shadows is like nothing you've ever seen before.
The revolutionary cream-to-powder texture with a magnificent foil finish is buildable enabling you to create a range of looks from a sheer wash of intense shimmer, to a striking, seriously metallic full coverage look
Included with the Magnificent Metals Foil Finish Eye Shadow is the NEW Stay All Day Liquid Eye Shadow Primer
Preps the lids with a unique liquid formula that creates long-lasting adhesion to lids
It can be used with any eye shadow and also extends the wear of eye liner
Primer comes in a dropper for easy, measured application"
If you're feeling like magpie for metallics then you can find them here for £33.50 each.
VERA WANG Be Jeweled Eau de Parfum
I my opinion you can never have too many beautiful bottles of perfume and this one is so twinkly and sparkly I want it now! On top of that it smells gorgeous and I've never been disappointed by a Vera Wang fragrance.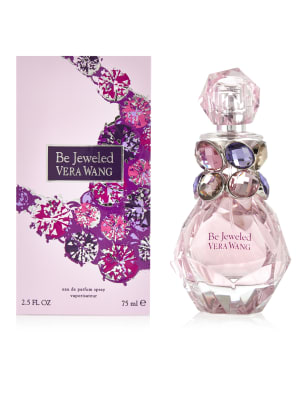 They say:
Be jeweled is a fruity floral fragrance for women launched in 2013. It is a charming and radiant composition like a cluster of gemstones to create a certain sense of glamour. It opens with sweet energetic impression of red fruits including red current and pomegranate splashed by champagne. The flirtatious heart mentions passion fruit wrapped in whimsical floral of honeysuckles and pink peony. The dry down of Australian sandalwood, musk and sugar crystals creates a warm lasting impression. It is available in a glittering flacon with facets iridescent of pink and pale white"
If you can't resist it then it's here for £55.00
Last for this wish list is a gorgeous bag in a great summer shade. I was just about to buy a bag for my summer holiday when my bank decided to slash my overdraft limit and I had to rein in my spending. This gorgeous leather bag in a vibrant orange would have been a great choice. I'm finding making this wishlist really upsetting as by the time I can afford anything summer will be over! if you're lucky enough to have some of your summer  budget left to spend then I'd say this is a must have.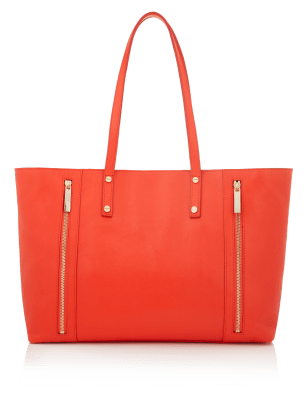 They say:
"A sophisticated way to carry your essentials, we love this elegant shopper. Soft, long-lasting leather is a timeless fabric choice."
This timeless classic is £99.00 here.
Well that's me done with my post holiday day-dreaming. Will you be adding any of my choices to your wishlist? Do tell me what you think.
Hazel
This post contains affiliate links