My in tray's full and my Twitter feed is buzzing with things I want to share with you. So I won't hang about I'll get on with telling you what you need to know!
1. My friends at Beauty Expert have been telling me that this is one of the top sellers that everyone is trying to get their hands on. It's the Foreo Luna.


They say:
"The Foreo Luna – Sensitive/Normal Skin gently yet effectively removes makeup, impurities and dead skin cells using T-Sonic™ pulsations that are channeled through soft silicone touch-points. Hygienic and non-abrasive, just two minutes of use with your chosen cleanser morning and night could leave your skin looking radiant and healthier in just three days. Producing the effects of a mini-facial, it also has an Anti-Ageing Mode to target fine lines, as well as aiding the absorption of skin care products." You can buy it here now from £99
2. Also in their top three is the Tangle Angel Brush.

They say:
"The Tangle Angel Brush – Pink combines a stunning angel design with flexible detangling bristles to banish knots and leave your hair soft, smooth and manageable. With anti-static and anti-bacterial properties, this elegant brush is heat-resistant so it can be used when drying and straightening. The Tangle Angel can either be held by the wings for optimum control, or by the handle for everyday combing." Buy it here for £12.95.
3. And it's Eve Lom Cleanser 100ml

They say:
"This acclaimed Eve Lom Cleanser, suitable for all skin types, is a remarkable, multi-purpose product and the basis of the Eve Lom skincare regime. Used with a specially woven muslin cloth (enclosed with the product), the Eve Lom Cleanser removes even the most stubborn make-up while decongesting, exfoliating and toning the skin! Buy it here for £55.
There is 40% off the  Eve Lom Award Winning Collection – save a huge £45 off RRP! It includes Includes Eve Lom Rescue Mask 50ml, Eve Lom TLC Radiance Cream 50ml and Eve Lom Cleanser 100ml. Buy it here now!
5. New from Deporah Lippmann is her Spring/Summer Collection.

These are beautiful pastel pink shades perfect for Spring! Buy now here.



7. Save 25% off Shu Uemura Art of Hair Valid until the 8th of April
9.And to help you out a little (no – alot!) more here are some discounts and codes. Valid until the 8th April. Exclusions apply.
10. Last for today but definitely not least are these beauties!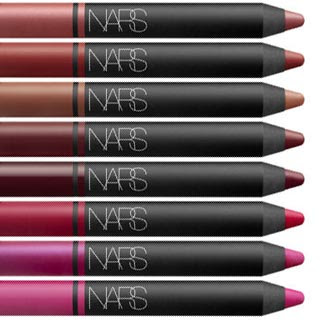 Discover NARS in Look Fantastic's brand new Elle shop and featuring the new Spring collection. An array of bold and daring colours for you to try here.
You'd better not hang about – happy shopping my beautiful friends!