I've a pretty standard routine and look each morning for my face. The brands may change from time to time and the shades with fashion and season but I'm a pretty much clean it, moisturise it and make it look as good as you can kind of woman. My daytime look is pretty stripped down and classic and I was quite surprised to see that there are 11 products that I regularly use before I let the poor defenceless London commuters see my face. Of course, I've reached that stage of life where I've become invisible as far as getting second glances go but I still like to think that I wouldn't give anyone nightmares!
If I'm going out in the evening I might add some more colour with eye shadow or liner to counteract the effects of artificial light and sometimes I use a primer first to make the look last longer but the face that the folk in the office see has usually been treated with the following :
Boots Botanics Micellar 3-in-1 Cleansing Solution
I bought this because I thought I should see what all the fuss was about with micellar water. I went to buy the Garnier one and stumbled across this one instead. It works really well as a general cleanser but having run out of eye makeup remover, this is the product I've substituted as it's gentle and thorough too. It's an absolute bargain at £2.32!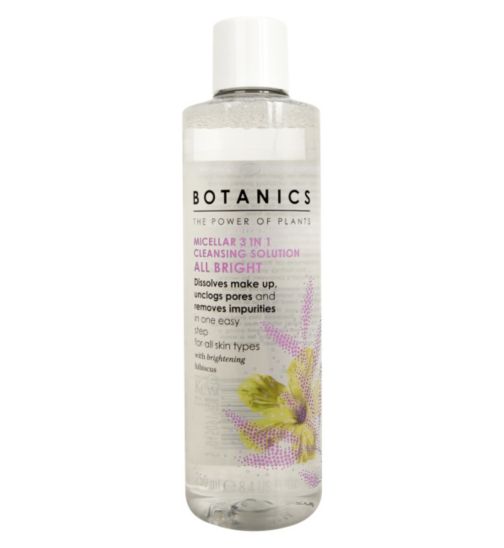 Vichy Normaderm Deep Cleansing Purifying Gel
I use this fresh-feeling gel on a flannel or a muslin cloth so that it has a gentle exfoliating effect. It leaves my skin feeling soft and squeaky clean.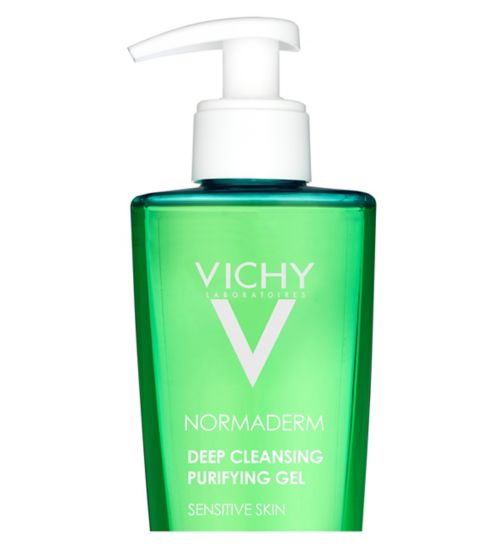 Vichy Normaderm Purifying Pore Tightening Lotion
Depending on whether my skin is feeling sensitive or a bit oily (it's a bit unpredictable really) I use this lotion which I'd describe as a toner. It takes off every last bit of residue and oil. It costs £12.00 normally but is on offer at £10.20 currently.
Vichy Normaderm Global Anti-Imperfection Hydrating Care
I always, always, always moisturise my skin. It makes a great base for make-up to smooth on and provides the much-needed hydration that my ageing skin needs. This one isn't too greasy and sinks well into the skin. It's on offer for £13.15 (usually £15.50)
Vichy Liftactiv Serum 10 Eyes & Lashes
This gentle eye cream smooths out my crepey eyelids and hydrates the whole eye area. I use it over the whole lid area and underneath the eye including the waterfall area. A little goes a long way and one pump is enough for both eyes.  It's on offer for £21.25 rather than the usual £25.00.
Nars Sheer Glow Foundation Medium 2 Santa Fe
I'm really pleased with this foundation, It seems to be recommended by many beauty writers and for me, it has just the right amount of coverage for a fresh look that isn't at all cakey. Very little goes a long way. I'm still irritated by it not having a pump. This may well deter me from re-purchasing. There's 20% off at present and you can buy it now for £24.40.
GOSH Defining Brow Gel Light Brown
This is a great product that does exactly what it says. It defines the brow. I've got sparse brows and this one colours and defines the brow hairs. It stays on all day. It's only available in-store at Superdrug for £4.99.
Sleek  MakeUP Brow Stylist Light 716
This is a repurchase and I'm really content with the colour and look of this product. It stays on well and is a good partner to the brow gel above and I use it to fill in the gaps and extend the brow line.  This budget brand seems to really be delivering the goods these days. It costs £5.99.
GOSH Double Precision Mascara in Black
Before I tried this product I'd been using an amazing up-market product to be fair this drugstore brand didn't really stand much chance by comparison. That said this is a perfectly good mascara. I don't really need to have two brushes and it makes the product rather unwieldy but I'm perfectly happy to use it for my daytime look It costs just £7.99.
GOSH Giant Blush in Pink Parfait
This blush stick is a revelation! It's a colour and format that I would never have chosen and yet I've forsaken my high-end powder blush for this budget stick blush. It's soft and creamy and changes to powder on the skin. The colour is perfect. I hope it lasts and lasts. It was just £6.99.
Paul & Joe Beaute Lipstick in Standing Ovation (?)
I can't be sure of the shade of this gorgeous lipstick but I've worn it every day since I got it. It's perfection as far as I'm concerned. Now I want all the colours!  A refill costs £14.00. Here it is in all its gorgeous glory.
How many products do you need on your face before you can get out of the door? I'd love to hear. Comments below will all be answered.
Hazel
This post contains affiliate links